Berkshire Hathaway HomeServices Visions Realty Career Center
Join the #1 Real Estate Brand

Consumers know and trust the Berkshire Hathaway HomeServices brand. We wholeheartedly agree, and that's why we chose the Berkshire Hathaway HomeServices brand for our brokerage. Berkshire Hathaway HomeServices is built on trust, integrity, stability and longevity-core values closely aligned with our own. With its world-renowned name, the brand will resonate extremely well in the northwest suburban real estate markets and everywhere else. The brand will help you grow your business and prosper for years to come.
Top Agents Need Top Tools

We have long prided ourselves in providing excellent support for our Brokers. Now with Berkshire Hathaway HomeServices we will have the top tools as well. Come and let us show you what we have to offer. You'll be amazed!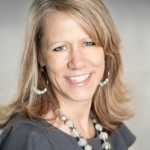 Do you have questions and need answers now? Then come in for a personal one-on-one interview with our Owner and Managing Broker, Jen Ortman.